The Taylor Review
The Taylor Review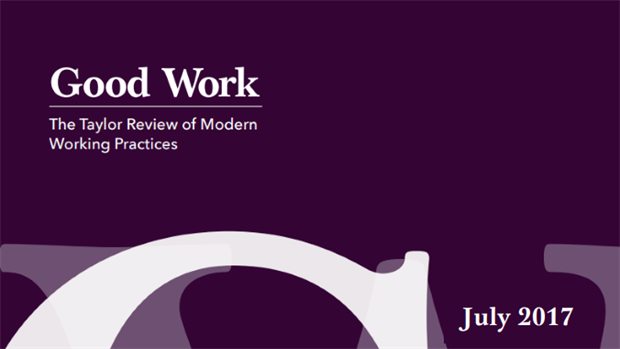 What is it?
In 2016, Prime Minister Theresa May commissioned Matthew Taylor to lead a complete review of modern employment practices – everything from zero-hour contracts to the definitions of different employment statuses.
IPSE was heavily involved in the review process. Not only did we have a number of private meetings with Matthew Taylor; we were also invited to appear before a public evidence session to set out our views.
What did we call for?
In our submission to the Review, we set out six key ways to support the self-employed:
Clarify the confusion about employment status
Encourage pension uptake and saving for later life
Develop fairer maternity, paternity and childcare support
Incentivise training and skills development
Build up the physical and digital infrastructure to make self-employment possible across the country
Create a fairer, more efficient tax system
What happened?
The resulting report had many positive aspects, as well as some slightly more concerning features:
IPSE was pleased the Review recognised that most self-employed people are happy with their way of working.
We also agreed with the Review on the need for clarity and a clearer distinction between self-employment and other employment statuses. However, we were disappointed the Review didn't go that one step further and call for a statutory definition of self-employment, as we have been advocating.
We were also sceptical of the Review's calls for a new 'dependent contractor' status to help tackle false self-employment in the gig economy. We believe that instead of stopping false self-employment and bringing clarity, it may actually just add to the confusion. We are also concerned the proposed category is too reductive – particularly if it only uses 'control' and 'direction' as indicators. We believe you can only get a true picture by judging each self-employed engagement on its own merits.
IPSE agrees with the Review, however, about the worrying lack of pension provision and illness insurance among the self-employed. We join the Review in calling for urgent research into solutions to both these problems.